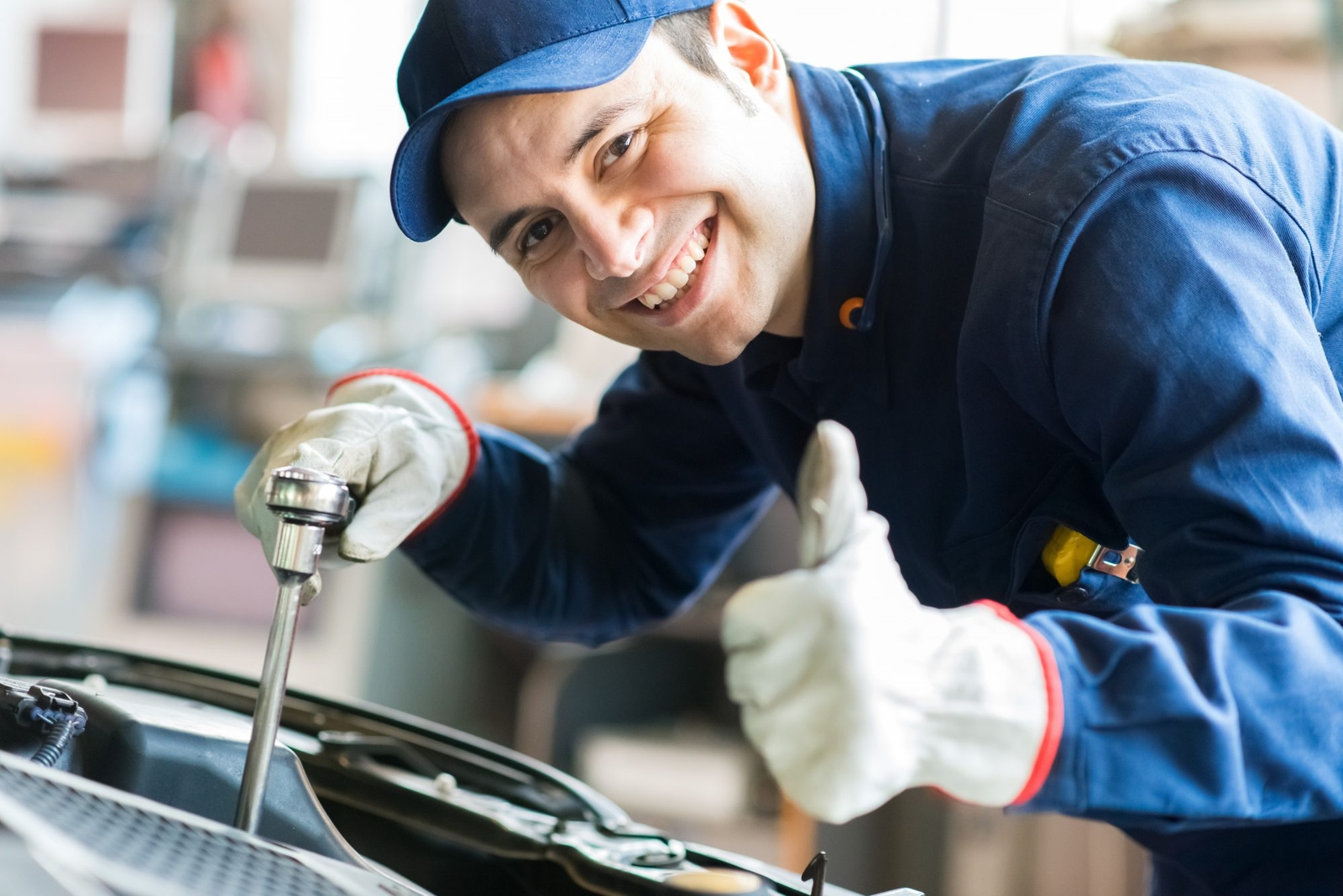 20 Car Maintenance Tips To Make Your Car Last Longer
By btr-admin2022-01-12
Share :  
Maintaining your car in good condition always is a prerequisite to having a car that will last you 200,000 miles. Going in for car maintenance is a smart idea since it saves you time, money, and peace of mind. In fact, there are a lot of simple techniques that you can learn to do that will help you keep your vehicle in perfect condition at all times. The procedure may irritate you at times, but it is well worth your time and work.
Here is a car maintenance checklist with tips on some basic tasks which will help make your car last longer:
1. Make sure to change the engine oil regularly. 
To maintain a top-notch engine, it's critical to check and change the oil regularly. Check your oil once a month and change it according to the owner's handbook. You have the option of changing your oil yourself or taking your car to a service center.
2. Maintain your car's battery in good condition.
One of the important parts of car maintenance is taking care of the battery. If you don't use your car for a long time, the battery will deteriorate and eventually die. If your car is kept in a garage for an extended length of time, consider using a trickle charger to keep the battery charged or a battery conditioner if it looks to be holding less charge than usual. If you don't have a trickle charger, you should try to drive your car at least once a week to keep your battery healthy.
3. Change the filters regularly 
The oil filter and air filter in your car become clogged with time, so it's critical to replace them on a regular basis. They should be replaced as part of routine car maintenance, but because both are reasonably straightforward procedures – especially the air filter switch – you might as well try it yourself and save money.
You could extend the life of the air filter by cleaning it. Cleaning and changing filters should be done according to the instructions in your owner's manual, and authentic parts should be used. Cheap, low-quality filters may cause long-term harm to your engine.
4. Use your air conditioning
Air conditioners lose refrigerant gas over time, especially if they aren't used regularly. You may save money by turning off your air conditioning, but you may wind up with a cost for air conditioning re-gassing (usually approximately $60, accessible at most garages).
5. Try to drive smoothly whenever possible for proper car maintenance 
Aggressive or hurried driving, in general, can wear down your vehicle faster than calm driving. Driving too fast, rapid acceleration and braking, sharp turning and weaving from lane to lane, and taking a lot of short excursions are just a few of the habits and activities that harm your car. It's also a good idea to drive less frequently, particularly for short excursions when your engine won't be operating for lengthy periods.
6. Replace spark plugs when required
Replacing spark plugs and high-tension leads is a simple procedure that you can undertake yourself to improve the performance of your engine. When checking a spark plug, make sure it has no indications of melting, wear, or deposits on the light brown electrode and insulator.
If the plug is fresh and there is a considerable gap between the electrode and the insulator, the engine may be underperforming. If this is the case, you should seek advice from a nearby garage. The leads should be changed if they develop cracks or show symptoms of excessive wear. It might be easier to have this done by a professional shop, but if you have the skills and are confident, you may do it yourself as long as you follow the recommendations in your vehicle's owner's manual.
7. Check the tires regularly 
It's simple to keep an eye on your car's tires, and it may save you a lot of headaches. On the front and back tires, or the driver's door sticker, look for the recommended car tire pressure. Keep in mind that when your car is loaded, the tire pressure will be different. It's because it's supporting a greater amount of weight. A tire pressure sensor may also be used to inspect the tires.
8. Refill the fluids routinely 
Checking and refilling the fluids regularly is an important part of car maintenance. Make sure to check your engine oil once a fortnight. Brake fluid should be checked once a month. Before you open the master cylinder lid, clean it. If you require fluid, use the type advised by your vehicle's manufacturer. Other fluids, such as transmission or power-steering fluid, should never be substituted. Also, do not use brake fluid from an open bottle. When the brake fluid is exposed to air, it quickly collects moisture and becomes contaminated.
With the car warmed up, check the power-steering fluid once a month. If the water level is low, examine the hoses and pump for leaks. Low power-steering fluid not only makes steering difficult but also damages the power-steering pump. Make sure you're using the correct power steering fluid for your vehicle.
9. Make sure to have your car rust-proofed
Rustproofing a car is an essential part of car maintenance. This is because once rust sets in it become prohibitively expensive to fix. If you see rust spots on your vehicle, don't wait for them to worsen; at the least, use touch-up paint to cover the exposed bodywork before having it professionally resprayed. Applying a stone-deflecting film to the front of your car might help you avoid paintwork damage altogether. You may also get the chassis properly rust-proofed, which involves sealing the holes with a waxy material that prevents water from getting in.
10. Clean the inside of your car routinely 
Another suggestion for extending the life of your vehicle is to maintain it clean both inside and out. Take your car to the car wash regularly and add a layer of wax as well. This helps to protect the paint and bodywork from rust and corrosion, as well as dirt and grime. Vacuuming the inside of your car removes odors and improves the appearance of your vehicle.
11. Keep it covered 
An underrated part of car maintenance is to keep your car under a covered garage since this keeps your car from exposure to adverse weather conditions. This helps the car from becoming too hot or cold, preventing early wear on the fluids, mechanicals, and electronics.
12. Make use of the correct parts, fluids, and gases
Instead of purchasing low-cost parts and low-cost fluids, invest in higher-end goods.
In most cases, name-brand goods will last longer than a bargain, so you'll wind up saving money. High-end windshield wipers, for example, can last two or three times as long as low-cost wipers, and synthetic oil can last two or three times as long as bulk oil.
Always remember to buy OEM parts when buying a replacement auto part for your vehicle. Original components save you money in the long term by allowing you to keep your car on the road. When it comes to classic cars, using genuine parts is crucial for long-term value. And to save money, you can always opt for used OEM parts which give you great output at a fraction of the cost. To know more about this, read our previous blog on why recycled OEM parts are better than aftermarket parts here (Please add a hyperlink to the blog).
14. Inspect your brakes routinely 
Regularly inspect your brakes or replace the radius rods. Also, make sure you have cv boots so that dust, mud, and water don't go into your car. These minor details will assist your vehicle go a long way. If you're inspecting your brakes on your own, be sure to look at the brake fluid reservoir and the brake pads. Simply remove the tires and go underneath the vehicle to assess the situation.
15. Check your warning lights as soon as possible 
Allowing issues to fester might lead to your vehicle's early demise. The lights on your engine, brakes, and power steering signal some of the most serious problems that might result in costly repairs or, worse, a dangerous driving condition. While problems with the brakes and steering will impair your control of the vehicle, the engine light might illuminate for a variety of reasons. A faulty catalytic converter or a loose filler cap are both warned by the same light, and it's better to get anything you're unsure about examined straight away by the professionals. Remember that using the same cautious approach to strange vehicle noises can help prevent issues and extend the life of your vehicle.
16. Avoid running low on fluid
When you run out of gas, your fuel pump will try to power your car by drawing in air, dirt, and sediment from the bottom of the tank. The undesirable items can clog the system and eventually damage your pump and filters, stopping your car from starting and potentially blocking the gasoline. Low fuel levels should be particularly avoided by diesel car owners, as the strong injectors in their engines pull significant amounts of air into the system, preventing the engine from turning over. Maintaining high fuel levels might help you prevent costly car maintenance expenses down the line.
17. Use your brakes to slow down rather than shifting gears down
Engine braking or shifting gears to slow down might harm your drivetrain, particularly the clutch and gearbox. Using your gears to brake, especially at high speeds, might reduce your engine's lifespan. If you change down many gears, the damage will be considerably greater. When it comes to preventing gearbox damage, your brake pedals are your best friend, and they should be your first point of contact when reducing the speed.
18. Make sure you don't rest your foot on the clutch and your hand on the gearstick.
Some drivers have a habit of driving with their foot on the clutch pedal. This causes additional friction by pushing the clutch release bearing into contact with the clutch cover. The clutch might also wear out early. It's also tempting to rest your hand on the gearstick between gear shifts, but this puts strain on the selector fork and other internal components. The increased friction accelerates the gearbox's wear and tear. Make it a habit to rest your left foot elsewhere in the footwell and place your hand on the steering wheel instead of the gearstick.
19. Have the wheel alignment checked occasionally 
Every 30,000 miles, or as suggested in your owner's handbook, get your car's wheel alignment checked. You should also have it examined after purchasing new tires and replacing a rack-and-pinion steering unit or other steering components. Tire alignment issues will decrease the life of your tires and result in poor handling. You most likely have an alignment problem if your steering is harsher than usual or the car pulls to one side.
20. Maintain your transmission in good condition 
Replace automatic transmission fluid and filter after the first 5,000 miles and every 25,000 miles or two years after that, or as your owner's manual recommends. If you tow with your car, you should replace the fluid and filter once a year.
Meanwhile, you must change the lubricant after the first 5,000 miles and then every 50,000 afterward for manual transmissions. Unless the manufacturer specifies otherwise, use synthetic motor oil or gear lubricant to extend the life of your transmission. According to an AAA survey, around 64 million drivers across the country end up with debt while paying for emergency car repairs. Keeping car maintenance in mind and checking up on your car routinely will ensure that you don't face such problems in the future. Keeping these simple car maintenance checklists in mind will also help you take your car to 200,000 miles without spending too much money on repairs.